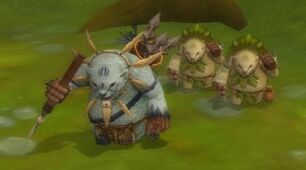 Trash is the ranged boss of the Devil Walkers.
under construction

| | |
| --- | --- |
| Level: 13 | HP: 6477 |
| Location: Weedridge | Attack Type: Ranged |
| | |
Trash's Necklace
Recipe: Grade 4 Guild Stone
Dark Pelte
Black Short Sword
Epee Noir
Grand Leather-decorated Bronze Large Sword
Rare Jewel-decorated Bronze Large Sword
A Pocket Watch for Contract I
Trash's Sign
Grand Metal-decorated Bronze Large Sword
Blue Sign
Animal Meat
Oaken Snaphance
Mud Flat Tanktop
Red Leather Pants
Osclum
Trash's Ring
Animal Meat Leftovers
Dog Tooth
Stinger
Epee Bleu
Two Slices of Animal Meat
Red Leather Top
Novel Snaphance
[Event] Combine Help Item I
Combine Stone of Patience
Mud Flat Pants
Epee Gris
Combine help item I
Waterdrop Ring
Motley Pants 
Red Leather

Related Quests

Edit

Javalin in the Forest (Party)
Ad blocker interference detected!
Wikia is a free-to-use site that makes money from advertising. We have a modified experience for viewers using ad blockers

Wikia is not accessible if you've made further modifications. Remove the custom ad blocker rule(s) and the page will load as expected.