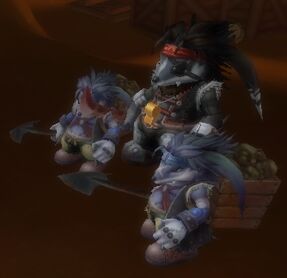 Supervisor Mole is the boss of the moles in Cardiff Mines. He has as skill that confuses a player for 4 sec. He may be only level 16 but, because of his skill, he is one of the toughests bosses in cardiff island. He always has 2 miner moles along side him (this moles wont give you experience points nor any loots when killed) and they will respawn faster than regular miner moles while the boss is still alive.
under construction

| | |
| --- | --- |
| Level: 16 | HP: 16623 |
| Location: Cardiff Mines | Attack Type: Melee |
| | |
Small Magic Crystal
Supervisor Mole's Ring
Grade 3 Iron
Recipe: Grade 3 Guild Stone
Waterdrop Ring
Combine Stone of Courage
Stinger
Prime Arquebus
Epee Gris
Vintage Shirt
Ripped Paper
Dark Short Sword
Black Short Sword
Combine Stone of Patience
[Event] Combine Help Item I
A Pocket Watch for Contract I
Dusky Short Sword
Prime Snaphance
Mole Treasure Box Key
Grand Metal-decorated Bronze Large Sword

Related Quests

Edit
Ad blocker interference detected!
Wikia is a free-to-use site that makes money from advertising. We have a modified experience for viewers using ad blockers

Wikia is not accessible if you've made further modifications. Remove the custom ad blocker rule(s) and the page will load as expected.