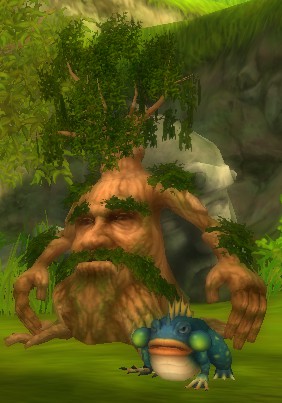 Mandril is the ranged boss for Sick Treants. he does not have any specific skill.
Mandril always has 2 frogys by his side
under construction

| | |
| --- | --- |
| Level: 19 | HP: 9818 |
| Location: Larksdown | Attack Type: Spell |
| | |
Mandril's Ring
Black Pelte
A Pocket Watch for Contract I
Red Sandal-wood Arquebus
Polluted Book Cover
Grade 3 Timber
Small Magic Crystal
Recipe: Grade 4 Guild Stone
Dark Pelte
Combine Stone of Wisdom
Grand Leather-decorated Bronze Large Sword
Combine Stone of Courage
Plain Flower
Prime Snaphance
Wooden Log
Frost Pants
Oaken Snaphance
Blue Short Sword
Epee Gris
Steel Arquebus
Sting
Rare Jewel-decorated Bronze Large Sword
Refined Stone
Epee Bleu
Grand Metal-decorated Bronze Large Sword

Quest Drops

Edit

Related Quests

Edit
Ad blocker interference detected!
Wikia is a free-to-use site that makes money from advertising. We have a modified experience for viewers using ad blockers

Wikia is not accessible if you've made further modifications. Remove the custom ad blocker rule(s) and the page will load as expected.