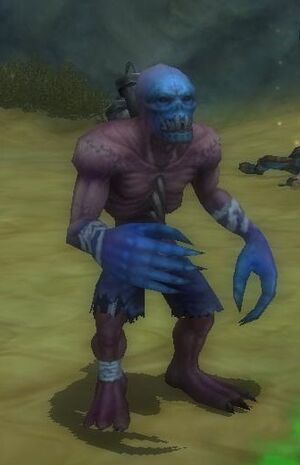 Lord Ghoul is the boss of the Ghouls in Gloshire
Lord Ghoul can be the most difficult boss from Gloshire, as he has an AoE skill that poisons nearby enemies dealing lots of damage to the affected targets.
Buying and using an Antidote will make the boss much easier to kill as his posion length may be short but the damage is huge.
under construction

| | |
| --- | --- |
| Level: 45 | HP: 46289 |
| Location:Gloshire | Attack Type: Ranged |
| | |
Powder of Magic Power
Sapphire Shoes
Steel Greave Boots
Apennine Gloves
Lir Jacket
Sapphire Jacket
Palomino Shoes
Morgana Jacket
Raider Gloves
Raider Shoes
Palomino Jacket
Cyclone Gloves
Steel Gauntlets
HP Potion II
Unknown Fur
Recipe: Ghoulach Steak
Old Bread
MP Potion I
Spirit Skill - Recovery IV
A Pocket Watch for Contract I
HP Potion I
MP Potion II
Combine Stone of PAtience
Small Magic Crystal
[Event]Combine Help Item I
Werwolf Thigh Roast
Combine Stone of Wisdom 
Combine Stone of Courage

Related Quests

Edit
Ad blocker interference detected!
Wikia is a free-to-use site that makes money from advertising. We have a modified experience for viewers using ad blockers

Wikia is not accessible if you've made further modifications. Remove the custom ad blocker rule(s) and the page will load as expected.