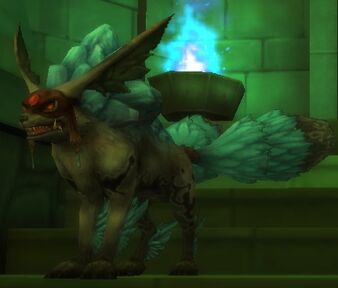 Lanoir is the boss of foxes on Fox Den and he is also the final boss of Cardiff.
He's got a skill that he jumps and slows the movement speed of nearby enemies.
Lanoir is located at Coordinates F1
under construction

| | |
| --- | --- |
| Level: 24 | HP: 48469 |
| Location: Fox Den | Attack Type: Melee |
Misc

A Pocket Watch for contract II
Combine help Item I
[Event]Combine help Item II
Random combine stone
Spirit skill - Sacrifice
Recipes:

Grade 3 Guild Stone
Grade 4 Guilde Stone

Accessories

Forgotten Shingle Necklace
Lanoir's Bloodcolor Ring
Lanoir's Claw Necklace
Lanoir's Dog Tooth Earring
Old Onyx Earrings
Polaris Ring

Weapons

Belted Pelte
Blade of Moon
Boarhead Strike
Celtic Sword
Dual Strike
Edge of Moon
Lanoir's Eye
Musket
Rapier
Rapier of Degraded noble
Red Fox Canine
Rictum
Skull Dagger
Snatcher
Soul of Fox
Strong Steel Large Sword

Armour

Colored Leather Gloves
Hard Leather Gloves
Hard Leather Jacket
Hard Leather Pants and Skirt
Hard Leather Shoes
Studded Leather Boots
Studded Leather Gloves
Studded Leather Jacket
Studded Leather Pants and Skirt
Velvet Buckle Shoes
Velvet Gloves
Velvet Pants and Skirt
Velvet Top
Waterproof Pants
Waterproof Shoes
Waterproof Vest

Quest Drops

Edit

Related Quests

Edit

Root of the Dark Power (1)
Ad blocker interference detected!
Wikia is a free-to-use site that makes money from advertising. We have a modified experience for viewers using ad blockers

Wikia is not accessible if you've made further modifications. Remove the custom ad blocker rule(s) and the page will load as expected.