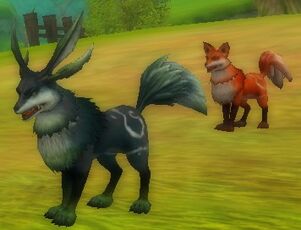 Karigin is one of the bosses for the foxes.
under construction

| | |
| --- | --- |
| Level: 20 | HP: 11082 |
| Location: Larksdown | Attack Type: Melee |
| | |
Orange Colored Skin
Recipe: Grade 3 Guild Stone
Scout
Black Short Sword
Steel Arquebus
Karigin's Earring
A Pocket Watch for Contract I
Grade 9 Upgrade Stone
Frost Pants
Ripped Gray Skin
Combine Stone of Courage
Ostium
Small Magic Crystal
Sea Leather Gloves
Black Pelte
Satin Pants
Ripped Skin
Epee Noir
Dark Pelte
Colored Skin Vest
Combine Stnoe of Wisdom
Recipce: Grade 4 Guild Stone
Dusk Pelte
Pelte
Frost Tanktop
Novel Snaphance
Dusky Short Sword
Grand Leather-decorated Bronze Large Sword
Steel Snaphance
Epee Bleu

Related Quests

Edit
Ad blocker interference detected!
Wikia is a free-to-use site that makes money from advertising. We have a modified experience for viewers using ad blockers

Wikia is not accessible if you've made further modifications. Remove the custom ad blocker rule(s) and the page will load as expected.