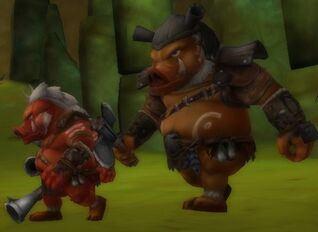 Boarhead Elite is a boss in Fox Den. There are actually two of him, one in Garbage Dump and the other in Fox Cage. The one in Fox Cage is usually easier to solo as there are less mobs there.
 

| | |
| --- | --- |
| Level: 23 | HP: 12991 |
| Location: Fox Den | Attack Type: Melee |
Misc.

A Pocket Watch for Contract I
Combine stone of Patience
Combine stone of Courage
Combine stone of Wisdom
Combine help Item I
Small Magic Crystal
Broken Magic Crystal
Grade 9 Upgrade Stone
Recipes:

Grade 4 Guild Stone
Grade 3 Guild Stone

Accessories

Boarhead Elite's Earring
Polaris Ring

Weapons

Dentis
Rictum
Morales
Rapier Gris
Rapier
Prime Snatcher
Snatcher
Oaken Musket
Steel Musket
Musket
Prime Pelte
Irish Sword
celtic Sword
Stringed Steel Large Sword

Armour

Frost Tanktop
Satin Top
Satin Pants
Satin Gloves
Satin Shoes
ColoRed Skin Vest
Sea Leather Top

Related Quests

Edit
Ad blocker interference detected!
Wikia is a free-to-use site that makes money from advertising. We have a modified experience for viewers using ad blockers

Wikia is not accessible if you've made further modifications. Remove the custom ad blocker rule(s) and the page will load as expected.